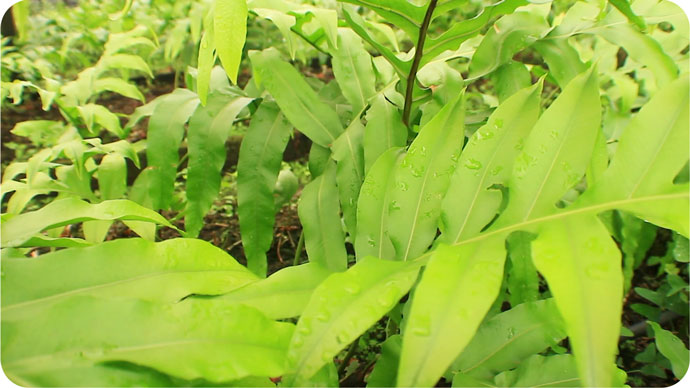 FERNBLOCK®
Patented Extract of Polypodium Leucotomos
WHAT IS IT
A natural active principle (US Patent No. 55141679) extracted from Polypodium leucotomos and used to protect the skin from the damaging effects of sun exposure. This is why its formulation – both topical and oral – has been patented and distributed in 55 countries, including Italy in the Heliocare product line. The extract used in our products was obtained from plants grown under controlled conditions to ensure maximum safety and efficacy.
WHAT IS ITS USE
Fernblock®, based on Polypodium leucotomos, increases the skin's ability to withstand sunburn, prevents sunburn and reduces the effects of aging on the skin.
HOW DOES IT WORKS
The fern from which the compound is extracted is an aquatic plant that has adapted to growing in earth: this change has meant that only plants with protective mechanisms against UV radiation survived. Fernblock® is composed of polyphenols (ferulic, caffeic, cinnamic and vanillic acid), monosaccharides (fructose, mannose and glucose) and flavonoids. The new generation of Fernblock® (Fernblock+® and Fernblock® FC) is enriched with ferulic acid and caffeine, green tea and vitamin C + E for an even more complete effect.